The Way We Read In A Pandemic
Publishing industry expert shares how the sector is coping amidst coronavirus.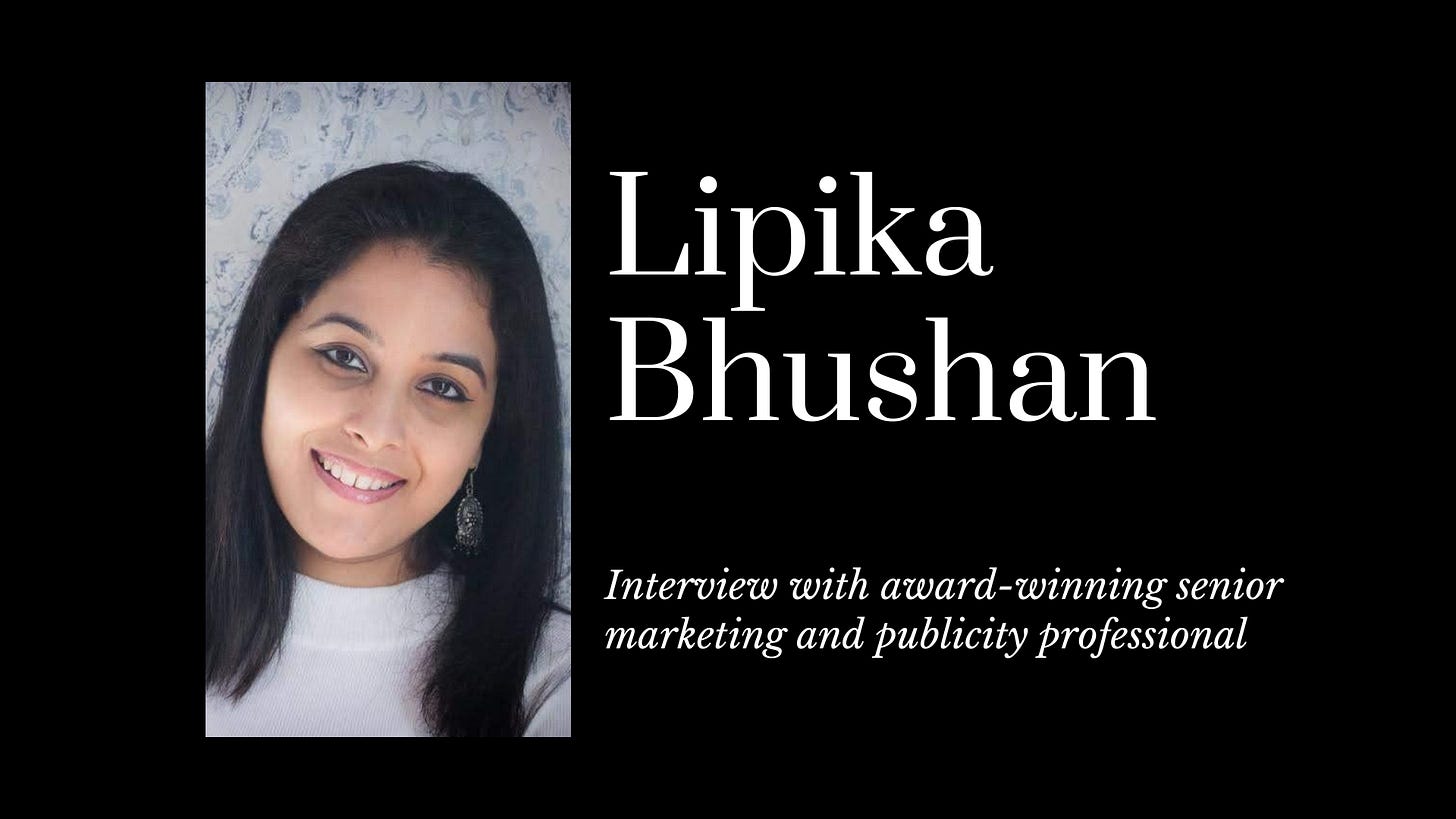 Welcome back to Rayaan Writer Newsletter!
Ever since the lockdown began in March, we have been trying to adapt to our new lives. As the pandemic continues to ravage the nation, the economy has been affected drastically.
To understand how the publishing industry must be coping in this testing time, I decided to interview Lipika Bhushan for the "Humans" section of my newsletter. Since knowing her in the last one year, Lipika has helped me connect with exciting authors and has passed on amazing books for reviews.
An award-winning senior marketing and publicity professional, Lipika Bhushan heads MarketMyBook, leading publicity and digital marketing agency for writers and publishers. She started her career in publishing with heading marketing at HarperCollins India and has worked with over 500 writers across the world and has been a consultant to some of the top publishers in India and abroad. Lipika is a poet and also contributes as an industry expert to various publications.
---
Hey, this post is also available in a print-friendly version! Click the box below to read. Feel free to share it with your friends!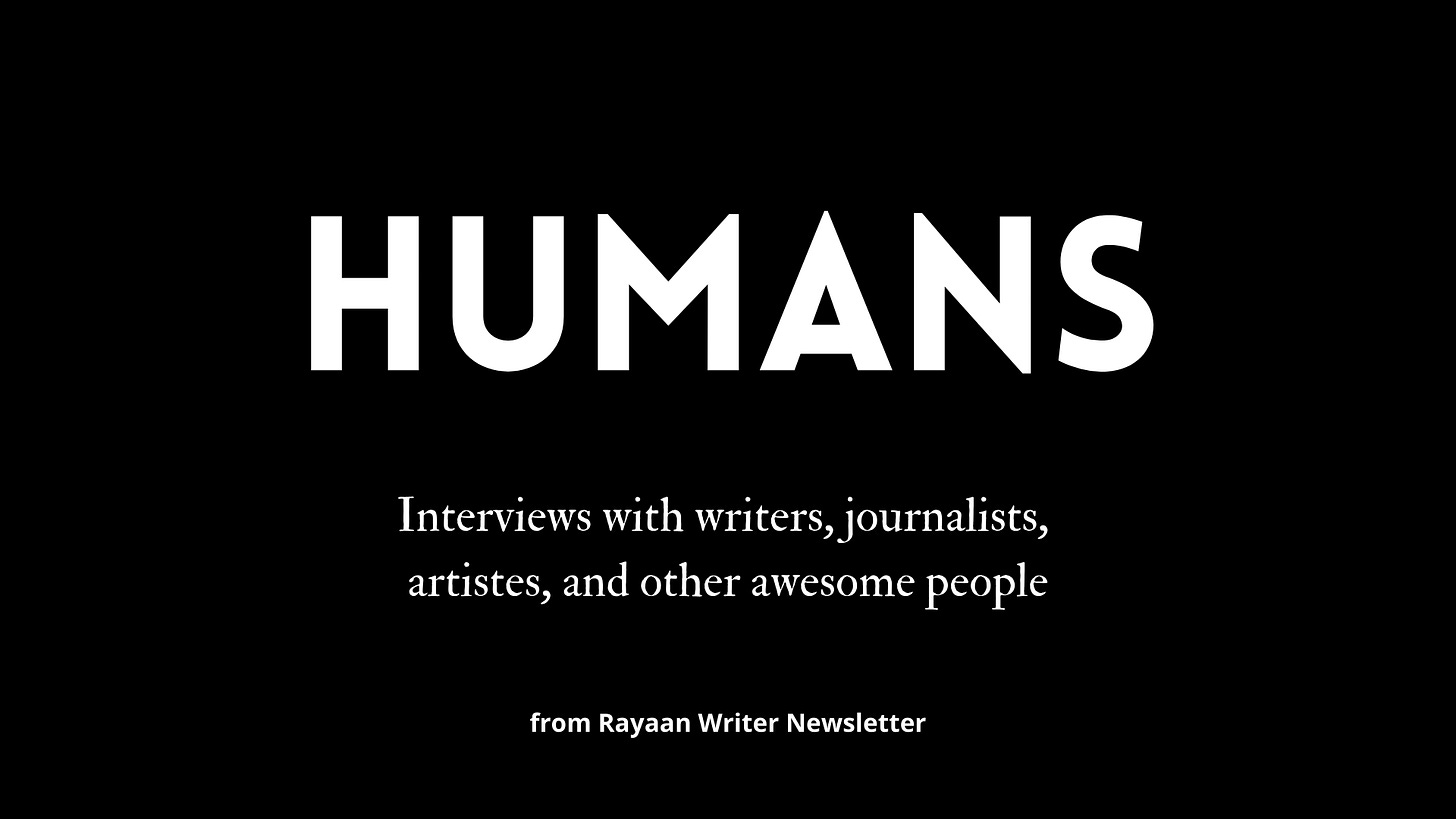 ---
Excerpts from the interview
Q) Can you tell in brief the effect of the publishing industry owing to the pandemic?
A) It's been tough. Printing and release of new books were completely shut until May end. March is an end year for distributors so, despite most of the big publishers following a different fiscal year, the sales slow down in March. April is when things kick back but since the lockdown was announced in March and went on until May the release dates had to be pushed.
Publishers work on an advance schedule for the entire year. The planning is also on the kind of numbers they would need to publish to break even but given the current crisis where even with the printing, distribution and sales partially resumed, the numbers coming in for initial orders are not very encouraging. But there is hope as most of the sales take place in the second, third and first half of the fourth quarter for us.
Q) What are the methods publishers have adopted to work during this crisis? How are they printing books? How are they working along with writers? What are the standard operating procedures followed by book store owners?
A) Printing happens at their designated printers so I believe the printers are taking due precautions as per the requirements of the changing times. What did not stop during the lockdown was the editing process and acquiring of books so writers may not feel an impact but, yes, what affected the most is that lockdowns are the sale of books that were scheduled for the first quarter and the distribution is still impacted as some cities are still to open up or have gone back into lockdown after opening up.
Bookstores, especially physical bookstores are trying to get innovative. They have tied up with local delivery apps to get books delivered. Online bookstores had it slightly better since the unlock but overall customers ordering for books have reduced so a lot of online events and activities are being organized to ensure visibility and subsequent sale. So primarily they are focussing on safe deliveries and innovative ways to gain customer attention.
Q) What kind of changes have you observed in publishers' marketing strategy since the pandemic? How are publishers working to bring in more readers?
A) A lot of focus moved to digital. Many publishers had resorted to publishing only e-books during the lockdown. Publishers like HarperCollins and Penguin Random House came out with only e-book versions for some of their big-ticket books.
Juggernaut made all their e-books free during the lockdown period. They are going more aggressively on their digital campaigns. Almost all festivals have started online events. Publishers too are organizing their stand-alone events on the digital platforms.
Q) Is there a specific genre that has been widely read during the lockdown period?
A) Not really but quite a few collections of short stories have been published during these times and quite a few are lockdown stories. There have also been quite a few books published on the virus keeping the topicality in mind.
Q) In a literary sense, do you feel that there will be a surge in the "pandemic genre" perhaps in the future? Also, as "touching surface" is now looked upon with fear/concern, will it affect the sales of paperback books and give way for e-books to thrive during this pandemic?
A) We are yet to see how long this situation goes on but the pandemic has been productive for creative minds. We may see a lot of writing getting influenced by the current times both in fiction and non-fiction.
Sales of physical books have slowed down, yes, but in comparison, the sales of e-books haven't gone up by an equal percentage for us to conclude they have thrived during the pandemic. There was also a recent campaign to support local bookstores by the industry to encourage buying physical books. Publishers will need to draw up clear strategies to ensure the growth of e-books.
---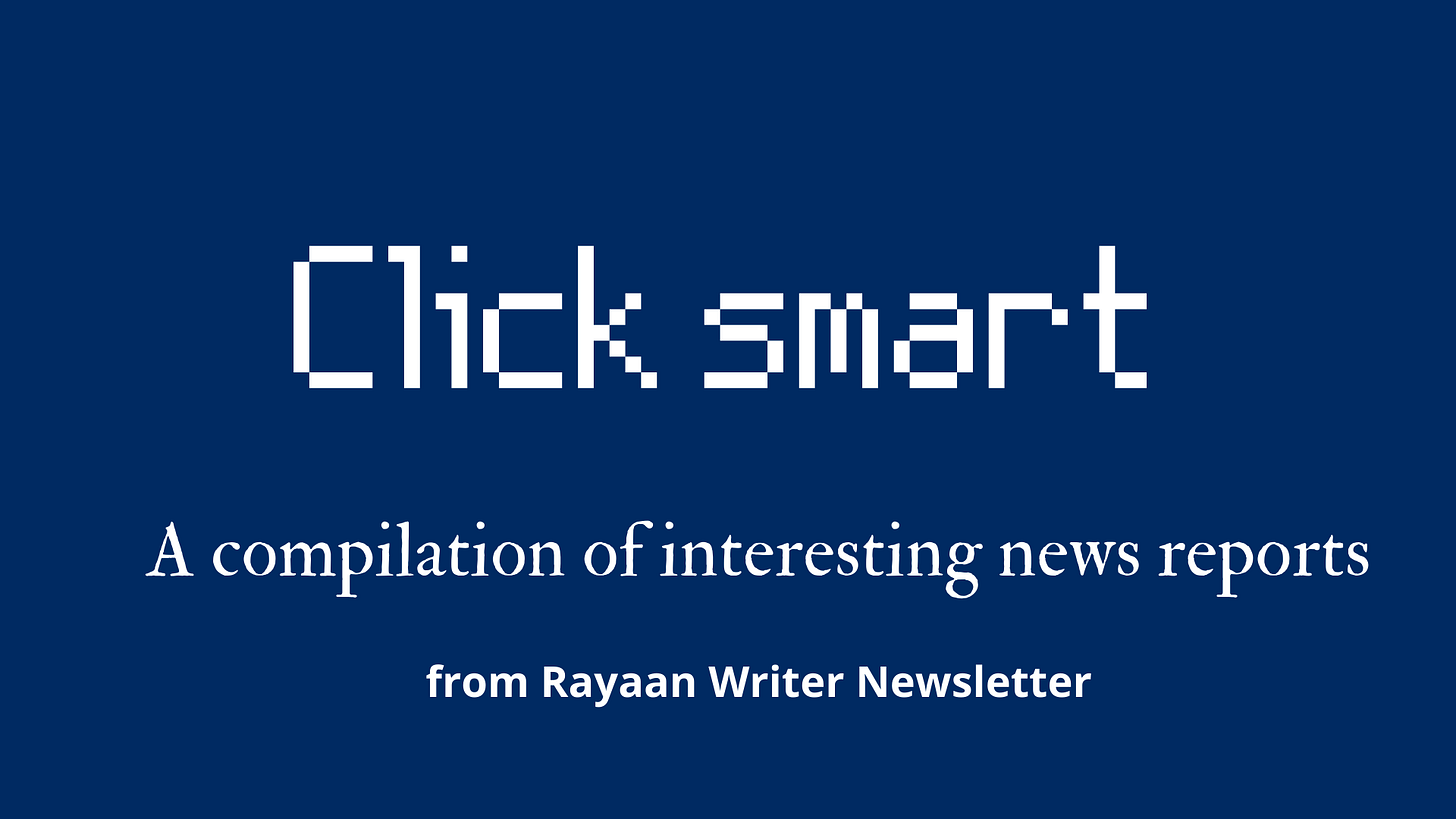 As this edition of my newsletter explores reading, I have curated a list of amazing websites publishing articles on books and writing.
In this article published in The Harvard Business Review, the writer assesses how reading can help businesses thrive and employees to grow by citing case studies and book reading habits of famous business tycoons like Bill Gates or Warren Buffet.
"Recent research in neuroscience suggests that you might look to the library for solutions; reading literary fiction helps people develop empathy, theory of mind, and critical thinking. When we read, we hone and strengthen several different cognitive muscles, so to speak, that are the root of the EQ. In other words, the act of reading is the very activity—if done right—that can develop the qualities, traits, and characteristics of those employees that organizations hope to attract and retain."
---
Bam! This marks the end of today's newsletter.
See you soon! Stay home, stay safe, wash your hands, and spread love.😊❤️
---
To share this post as a web page, click the button below:
If you loved this newsletter and wish to read more, then do subscribe!
I'd be happy to hear what you think about this post.