Supreme Court Vs Prashant Bhushan: A compilation of news reports
13-year-old kid with stutter, speaks at DNC, spearheads Joe Biden's campaign. Batman and other superhero movie trailers release at 'DC FanDome'.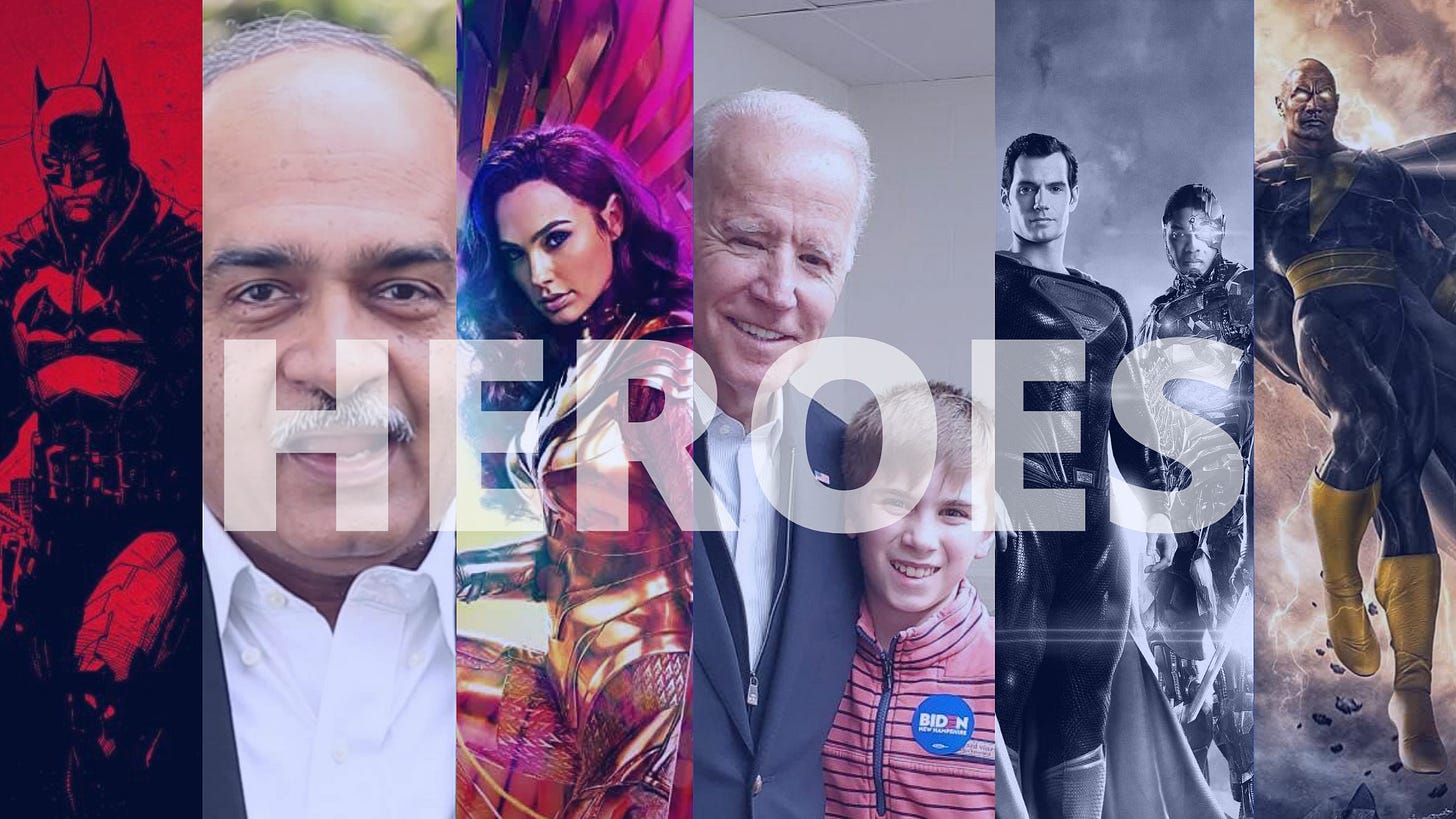 Welcome back to Rayaan Writer Newsletter!
We live in a time of great uncertainty. There's hatred and divisive politics everywhere, slowly infecting world peace. But then, in the midst of all this chaos, there are heroes — extraordinary individuals who lead us by examples.
They inspire us to never buckle down to pressure, fight for the sake of democracy and the spirit of humanity. Keeping this in mind, I decided to compile a list of major stories that happened last week with the theme, "Heroes".
---
The Tweet by Prashant Bhushan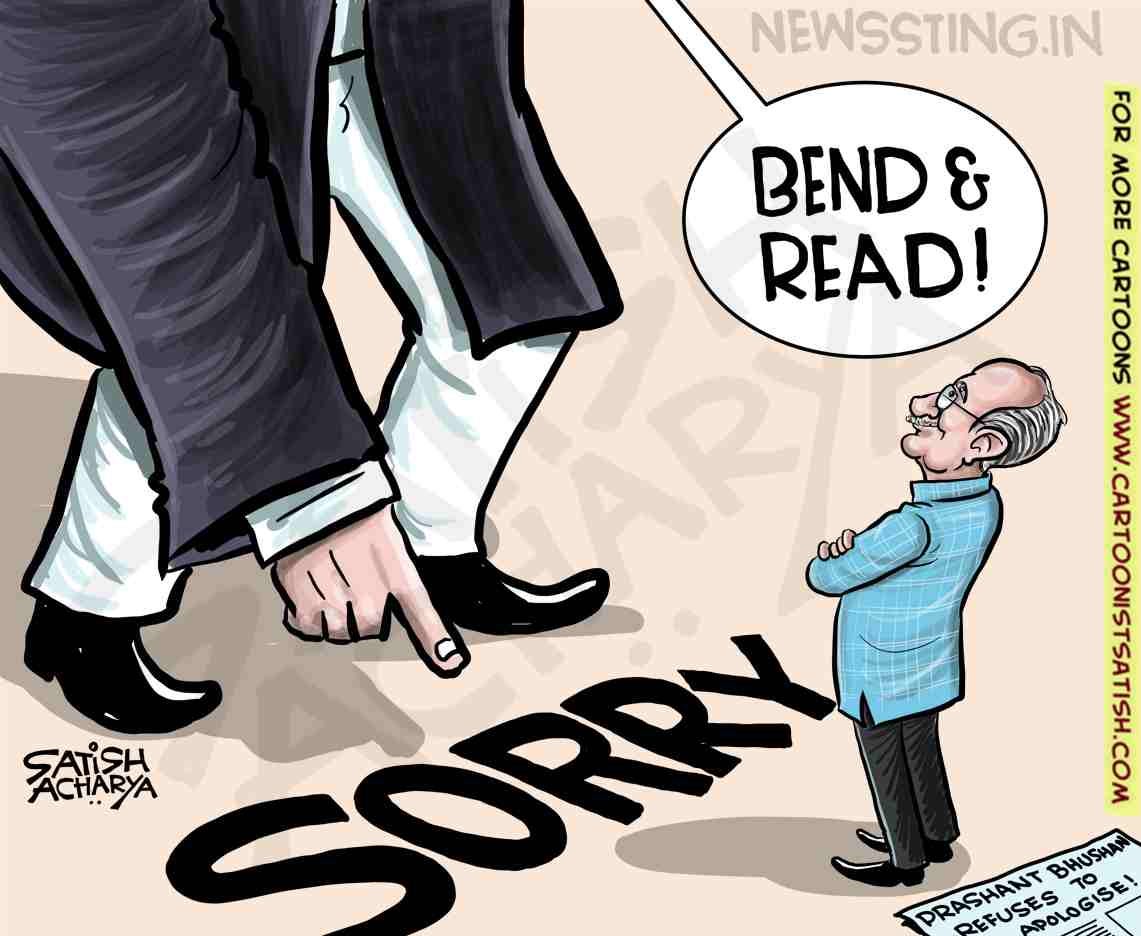 It all started when lawyer Prashant Bhushan tweeted a post criticizing the Chief Justice of India SA Bobde for posing with a super bike. Since then, there has been a series of high profile drama happening at the Supreme Court whose judges slammed Prashant's tweet as "contemptuous in nature", leaving a large crack in India's judiciary system that has been plagued with uncertainties for a longtime now.
Who is Prashant Bhushan?
Here is a brief profile of Prashant Bhushan as written in The Times of India:
"Prashant Bhushan is a prominent civil rights lawyer and is one of the founding members of the Aam Aadmi Party (AAP). He hails from a family with a history in politics. His father - Shanti Bhushan - was a former union minister in the Morarji Desai government. Bhushan was born in 1956 and completed his studies in law at the Allahabad University. He is an alumnus of IIT Madras and Princeton University. While still a student, Bhushan wrote a book on Indira Gandhi's election in 1974, The Case that Shook India.

Bhushan's public activism is well known and he has filed several Public Interest Litigations (PILs) against corruption and on human rights issues. He founded AAP in 2012 with Arvind Kejriwal and held various portfolios. In 2015 however, he had a fall-out with Kejriwal over 'his dictatorship kind of rule', and was soon removed from the party along with another ousted AAP leader Yogendra Yadav. In 2016, he started another political movement - Swaraj Abhiyaan, with Yogendra Yadav and in October, announced plans of launching a new party."
The
tweet
incident in a nutshell
Read this article by The New York Times: "A Lawyer's Tweets Put India's Supreme Court on Trial and Him at Risk of Imprisonment. Prashant Bhushan, a prominent lawyer who criticized India's Supreme Court, could be sentenced to jail after he was found in contempt."
The article mentions recent verdicts by the Supreme Court that has been generally met with concerns by government critics. NYT wrote:
"India's Supreme Court has long been seen as a pillar in the country's often unruly democracy. It has recently made news for a series of progressive rulings: striking down a ban on consensual gay sex and repealing a law that stood in the way of freely expressing one's views on the internet.

But the court has also handed Mr. Modi a series of recent political victories. In November, the court ruled in favor of Hindus in a decades-old dispute over a holy site in Ayodhya contested by Muslims, handing Mr. Modi and his followers a victory in their quest to recast the secular democracy as a Hindu nation.

In a speech earlier this month, A.P. Shah, a former chief justice of the Delhi High Court, said that the Supreme Court appeared to have "abdicated its role as arbiter," when it deferred the matter regarding lifting restrictions on the internet and movement in the contested Jammu and Kashmir region, to a government-run committee."
Another weird part of this case is that the court prepared a 108-page document expressing its reason for finding Prashant's tweet as contemptuous!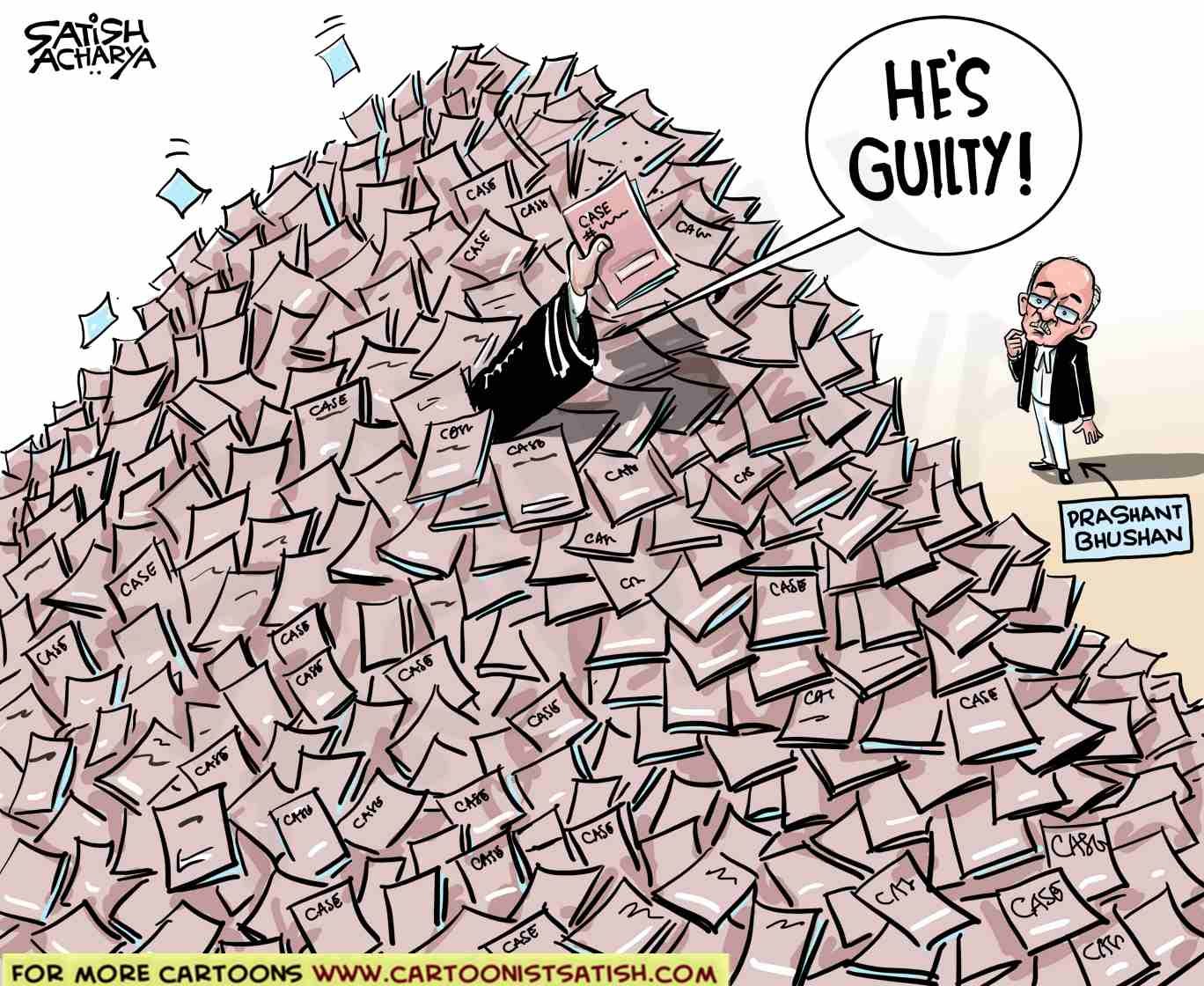 Prashant said, he won't say sorry…
Prashant then responded by saying that he has been "grossly misunderstood".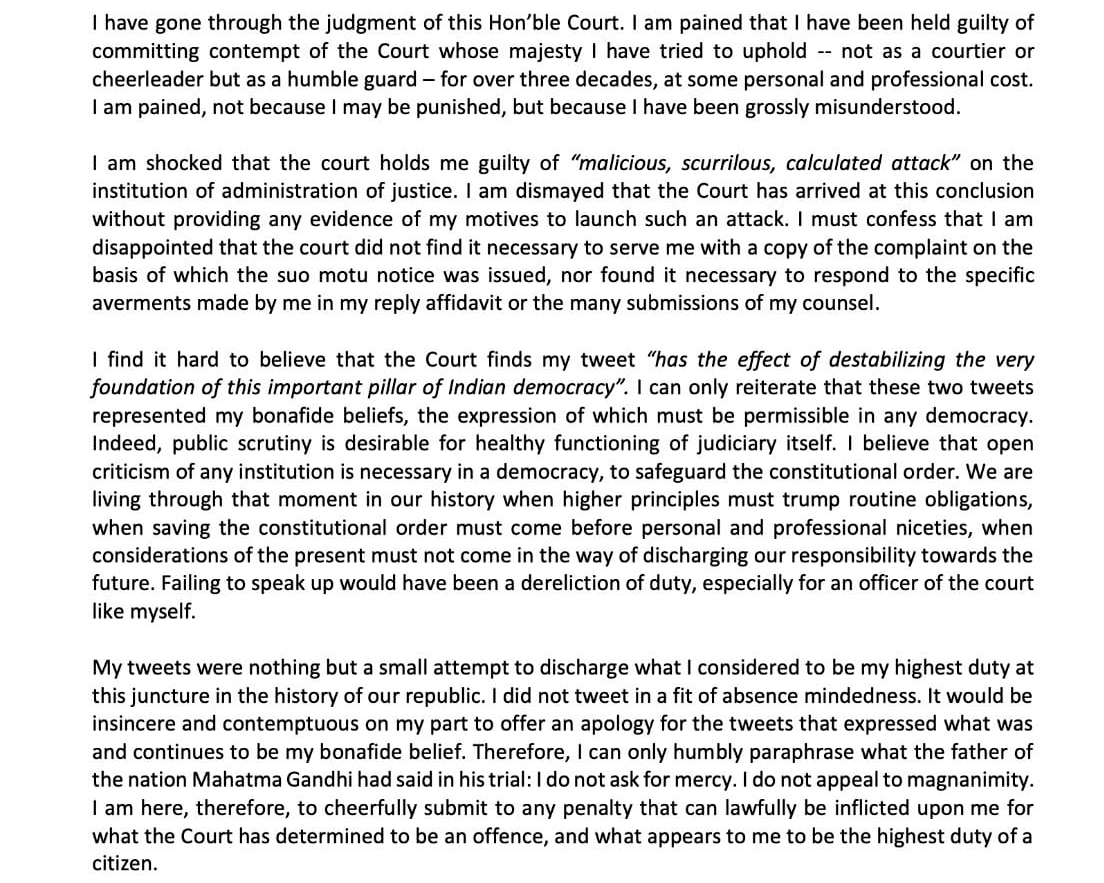 Here is what editorials in newspapers commented about the case
"A day after India's apex court found lawyer Prashant Bhushan guilty of criminal contempt over two tweets, editorials in newspapers warned that the court's decision would shrink the space for dissent and was contrary to the actions by supreme courts of other countries" - compilation of editorials by The Wire.
The Quint reported on August 25, "the Supreme Court reserved its order on sentencing in the contempt case relating to Bhushan's recent tweets about the judiciary. This followed a long hearing in which Attorney General for India KK Venugopal continued to bat for Prashant Bhushan, urging the Supreme Court to show "statesmanship" and forgive the lawyer activist".
---
A 13-year-old kid, who stutters in his speech, delivers a powerful message at the Democratic National Convention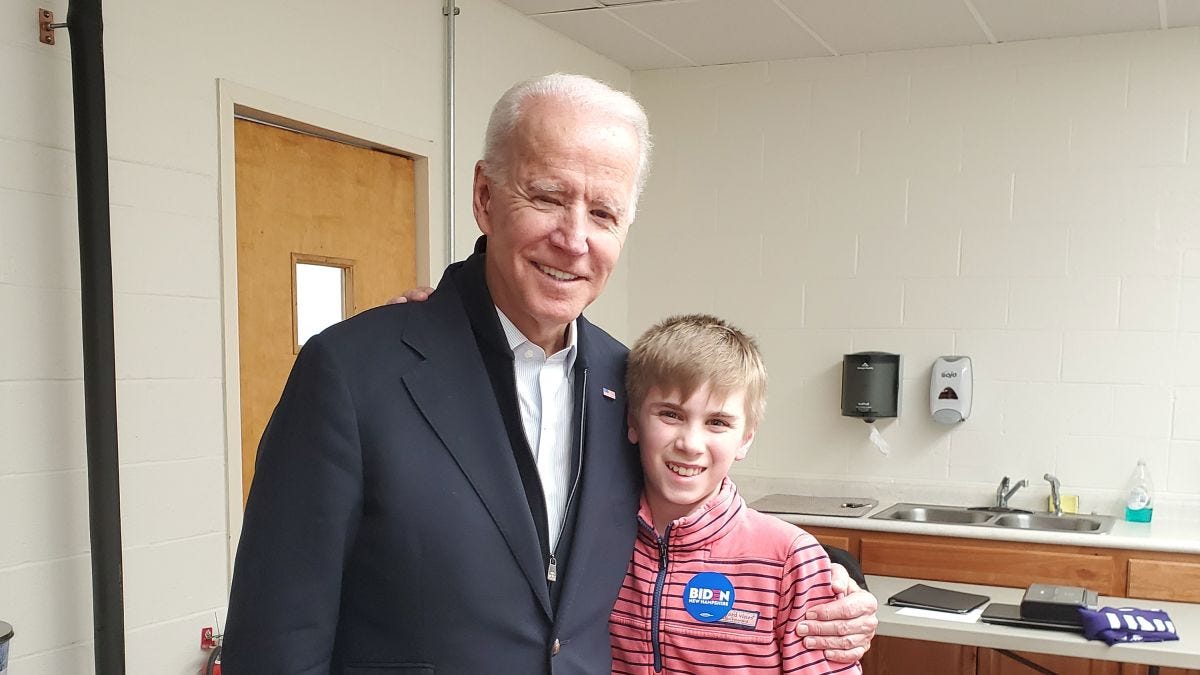 Joe Biden with Brayden Harrington in February 2020. (Image courtesy: CNN)
---
Joe Biden continues to lead the polls in the upcoming November 2020 elections. He may not be the best candidate among the other extraordinarily talented Democrats who ran for President but Biden definitely knows the game. To put it in a nutshell, Biden isn't Trump. He has the tenacity to truly be a real president.
Biden had an incredible start at the Democratic National Convention thanks to a speech by a 13-year-old, Brayden Harrington, who stutters. The young boy delivered a powerful message and said how Biden — who also stutters in his speech — had inspired him.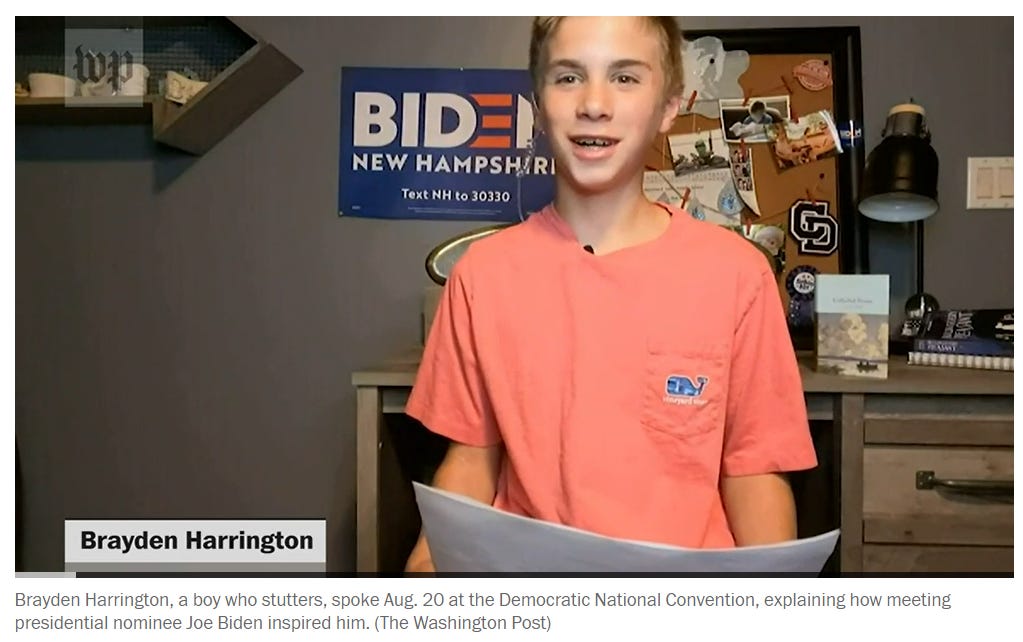 In the article published by The Washington Post, the journalist traces the interaction between Biden and Brayden, writes a glimpse on Biden's own struggle with stuttering and how meeting the presidential candidate impacted the young boy's life.
"For many viewers, and for Biden's campaign, Brayden's story not only demonstrated the Democratic nominee's tenacity and compassion, it drew a stark contrast with President Trump, who mocked a journalist with a disability in 2015 and has been often critiqued for an apparent lack of empathy".
(Also watch Michelle Obama shred Trump apart in her speech at DNC)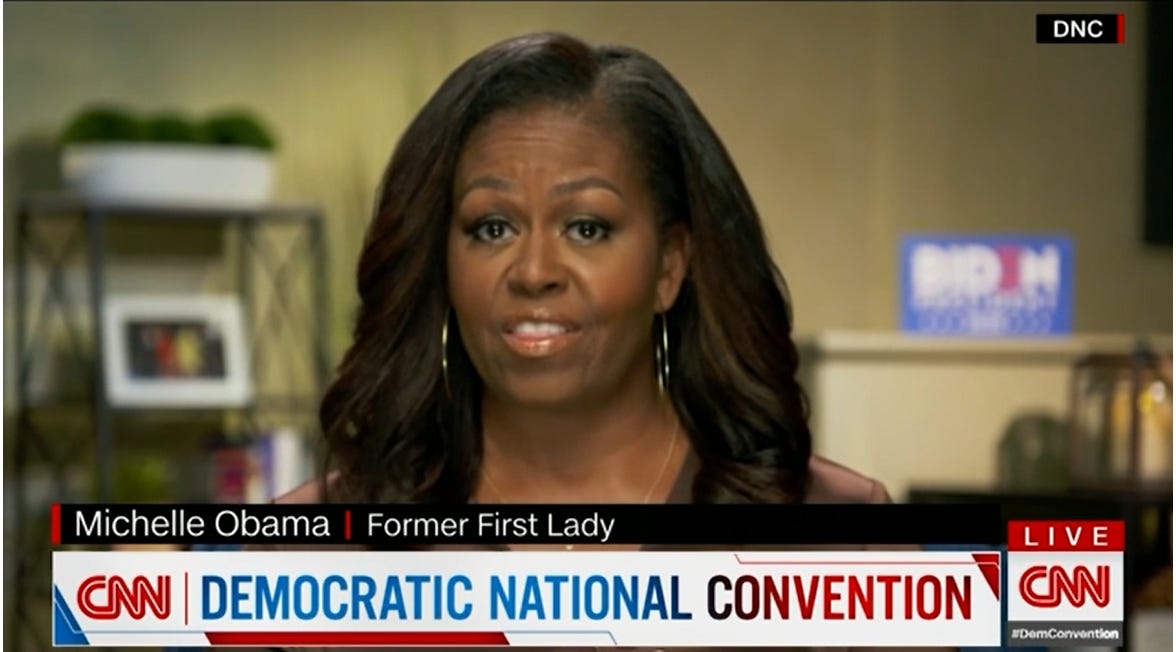 "If we have any hope of ending this chaos, we have got to vote for Joe Biden like our lives depend on it," said Michelle Obama. "He cannot meet this moment," she said, speaking of President Donald Trump. "He simply cannot be who we need him to be for us," adding, for rueful good measure: "It is what it is." - Opinion by Kate Andersen Brower for the CNN, in her piece, titled "Michelle Obama goes where no former first lady ever has".
---
Heroes from the silver screen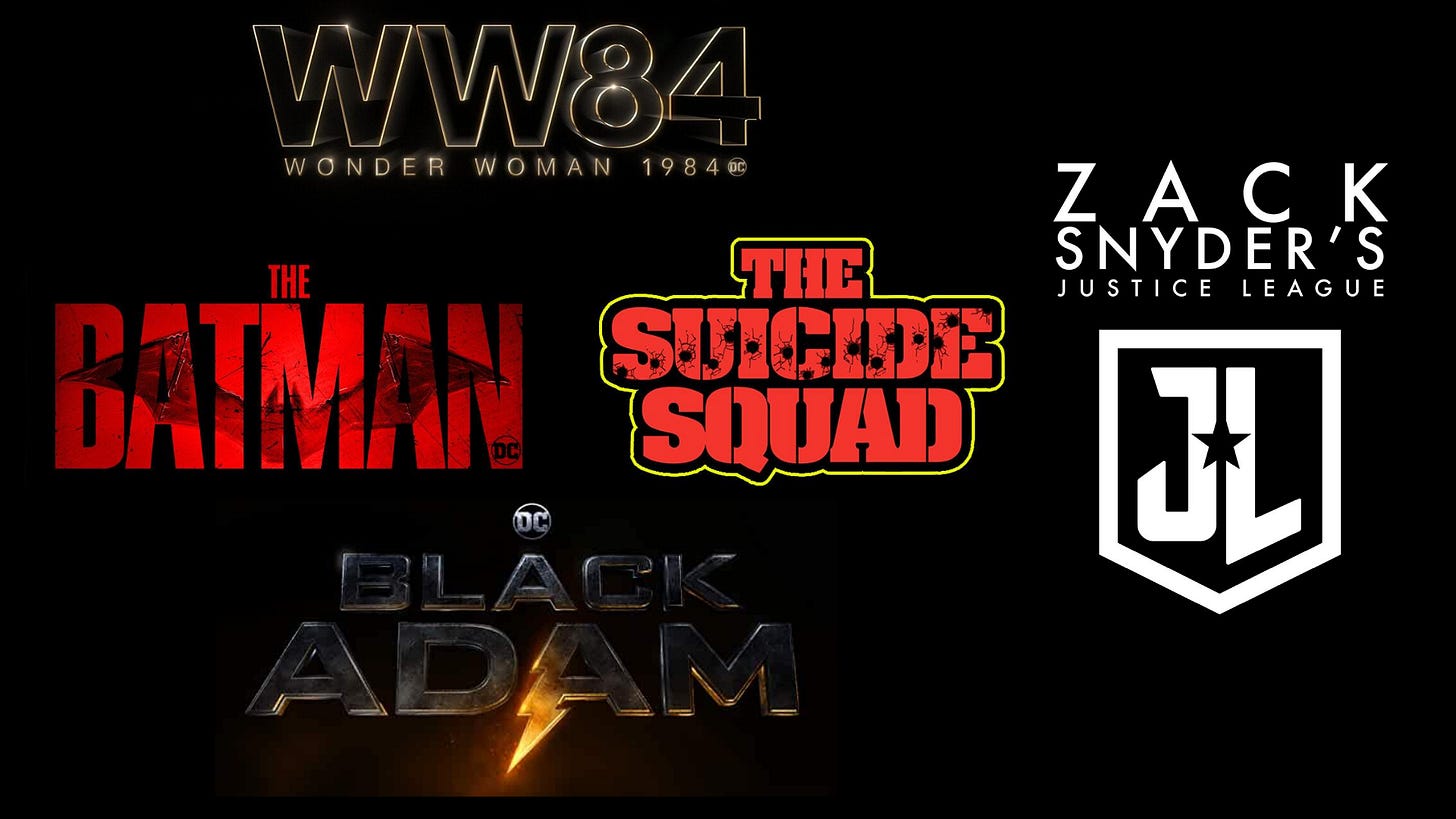 Superheroes often inspire us to be a best version of ourselves. Their presence in the silver screen gives us the power to live in an imaginary world for a couple of hours. They inspire kids and sometimes, the kids in adults, to be 'heroes'.
In the world of DC Comics, Batman has always been a favourite for his belief of being "incorruptible", whereas, Wonder Woman has been lauded as a symbol of feminism. Such fictional characters motivate us to be awesome.
And speaking of awesome, DC Comics recently stunned fans with it's impeccably planned "FanDome" online event on August 22 which saw the participation of an ensemble of Hollywood actors and the release of newest trailers. Here's a compilation of new teasers released last week by DC.
Dwayne 'The Rock' Johnson rocks as Black Adam
The Suicide Squad 2: the 'anti-hero' team returns a second time
Wonder Woman takes on Cheetah in the sequel
Robert Pattinson - from a love sick vampire to a kick ass vigilante
Behold… Zack Snyder's Justice League!
---
Bam! This marks the end of today's newsletter.
See you soon! Stay home, stay safe, wash your hands, and spread love.😊❤️
---
To share this post as a web page, click the button below:
(Soon turning into a paid newsletter. Subscribe soon!) If you love this and wish to read more, then do sign up!
I'd be happy to hear what you think about this post.