Mind Slice: Review of Amazon's 'Upload'
Click Smart: How India reacted to elephant killing in Kerala and George Floyd's murder
Welcome back to Rayaan Writer Newsletter!
In this post, you'll be reading a review of Amazon Prime's "Upload". I have also shared some interesting columns on how India reacted to elephant killing in Kerala and George Floyd's murder.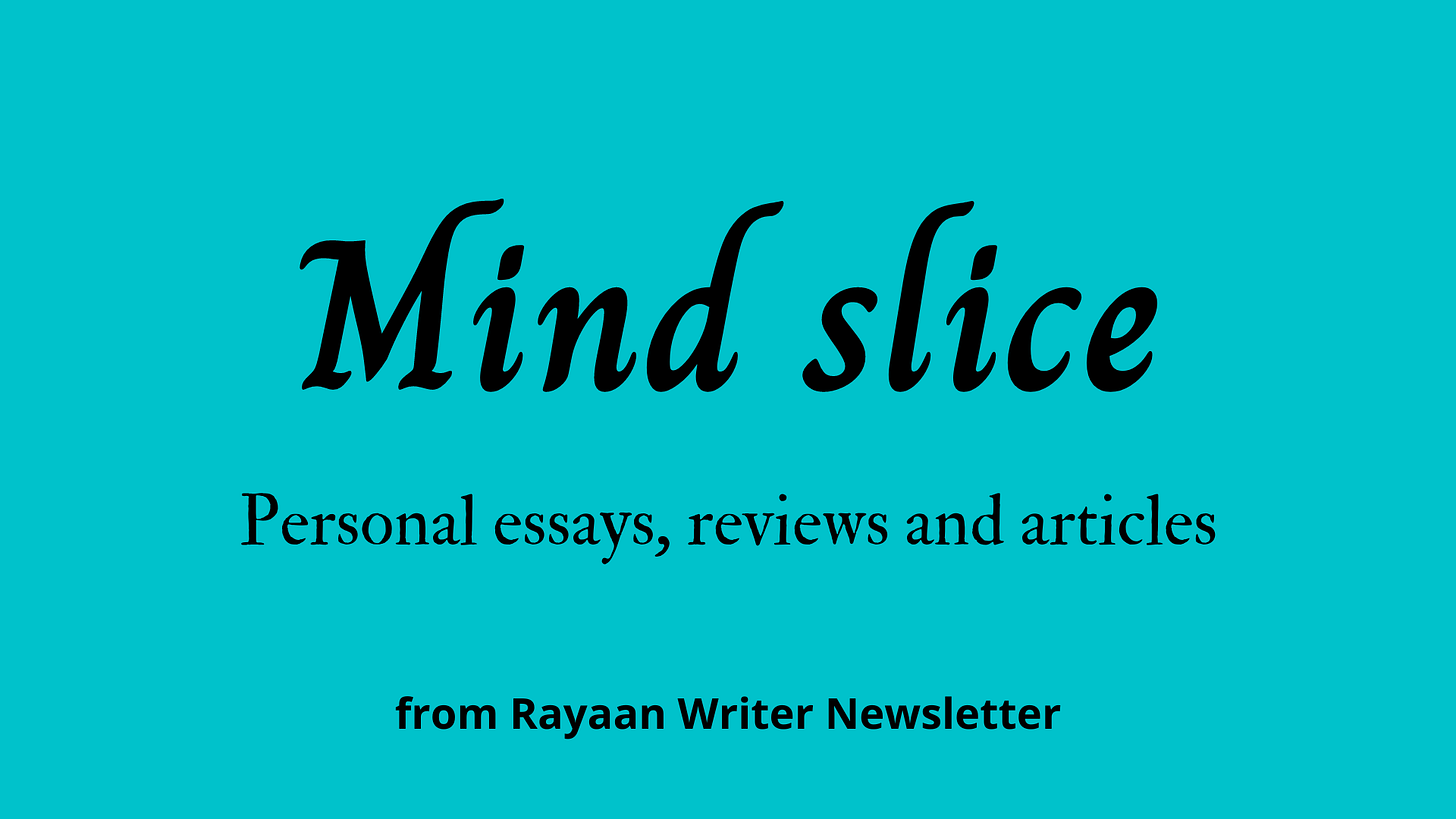 Review of Amazon Prime's "Upload"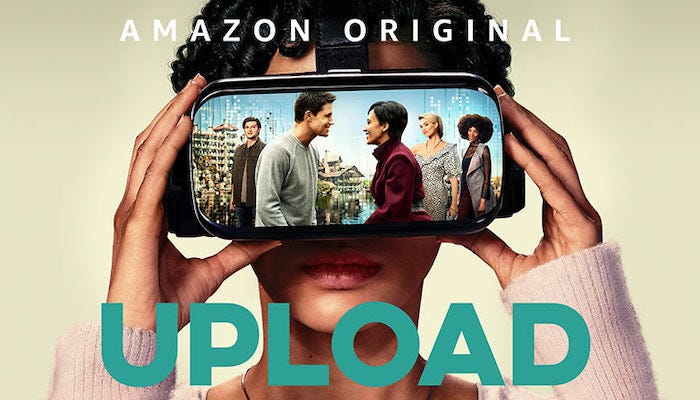 Imagine a world where we have managed to upload our consciousness and live in a virtual utopia forever. Amazon Prime's latest series "Upload" explores this concept with wit and an unabashed portrayal of capitalism of the after-life.
Nathan Brown is a gaming programmer working on an app. He hopes to make his first career breakthrough. However, things do not according to plan as he meets with an accident and is digitally uploaded. His girlfriend, the clingy and oh-so-rich, Ingrid supports him financially to let him live in heaven.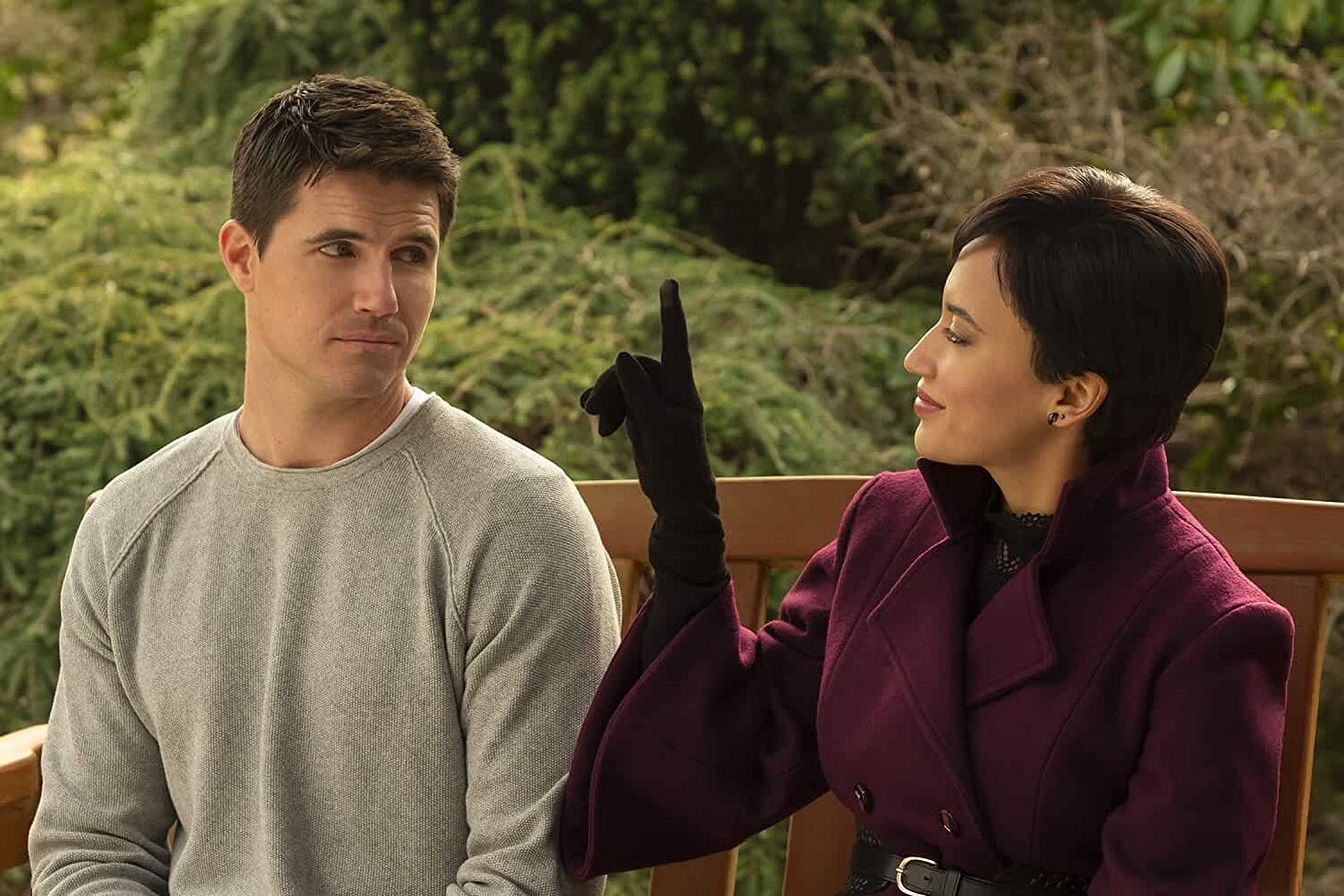 As Nathan steps into a new place, he quickly learns the highs and lows of leading a digital life. He is supported by his angel, a customer service representative named Nora from the living world. As the story unfolds, so does their relationship.
Another plot point is the mystery around Nathan's death. However, this never turns into a gripping whodunnit as the overall arc focuses more on Nathan's relationship with Nora and the charismatic Ingrid who loves to price tag everything in her life.
Robbie Amell as Nathan Brown is charming while Andy Allo as Nora glows in her portrayal as someone determined to make a difference through her work. Their chemistry is well written and grows with each episode. Allegra Edwards as Ingrid rocks in her act as someone spoilt with tons of money and pride.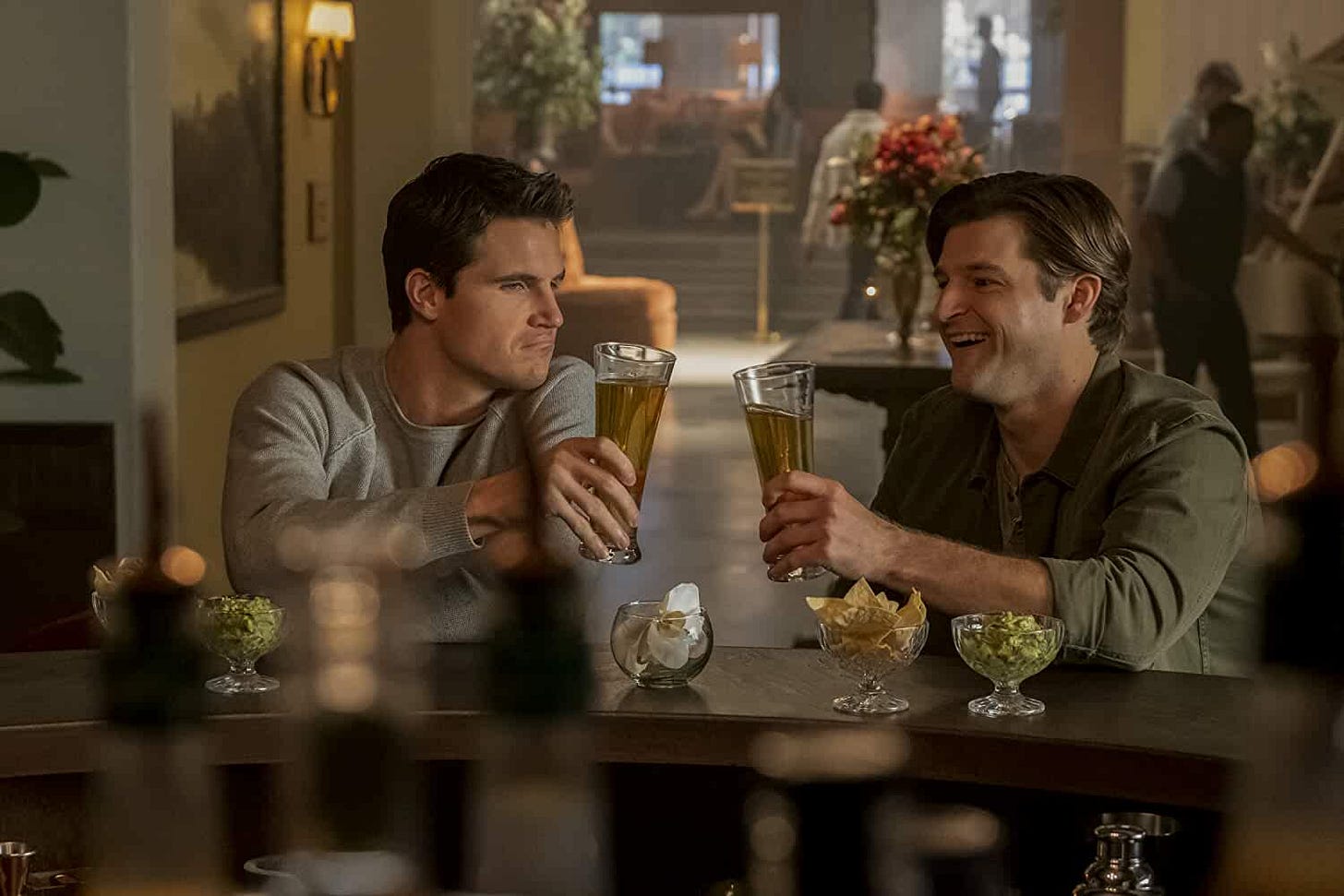 The lead stars aren't that funny as the real humor comes from a splendid supporting cast. Nathan finds a buddy in Luke (Kevin Bigley), a former army corporal who is desperate to get laid and also knows several cheat codes to hack the virtual system. Luke's frenemy relationship with his personal angel Aleesha, performed by Zainab Johnson, comes loaded with bags of laughter.
Owen Daniels as the AI guy in a multi-role, appearing as the doorman, lift guy, and the butler, among others, delights with slapstick humour (read glitch) at times. Nathan's cousin Fran Booth (Elizabeth Bowen) who investigates the circumstances of his death offers a dorky portrayal of a wannabe detective.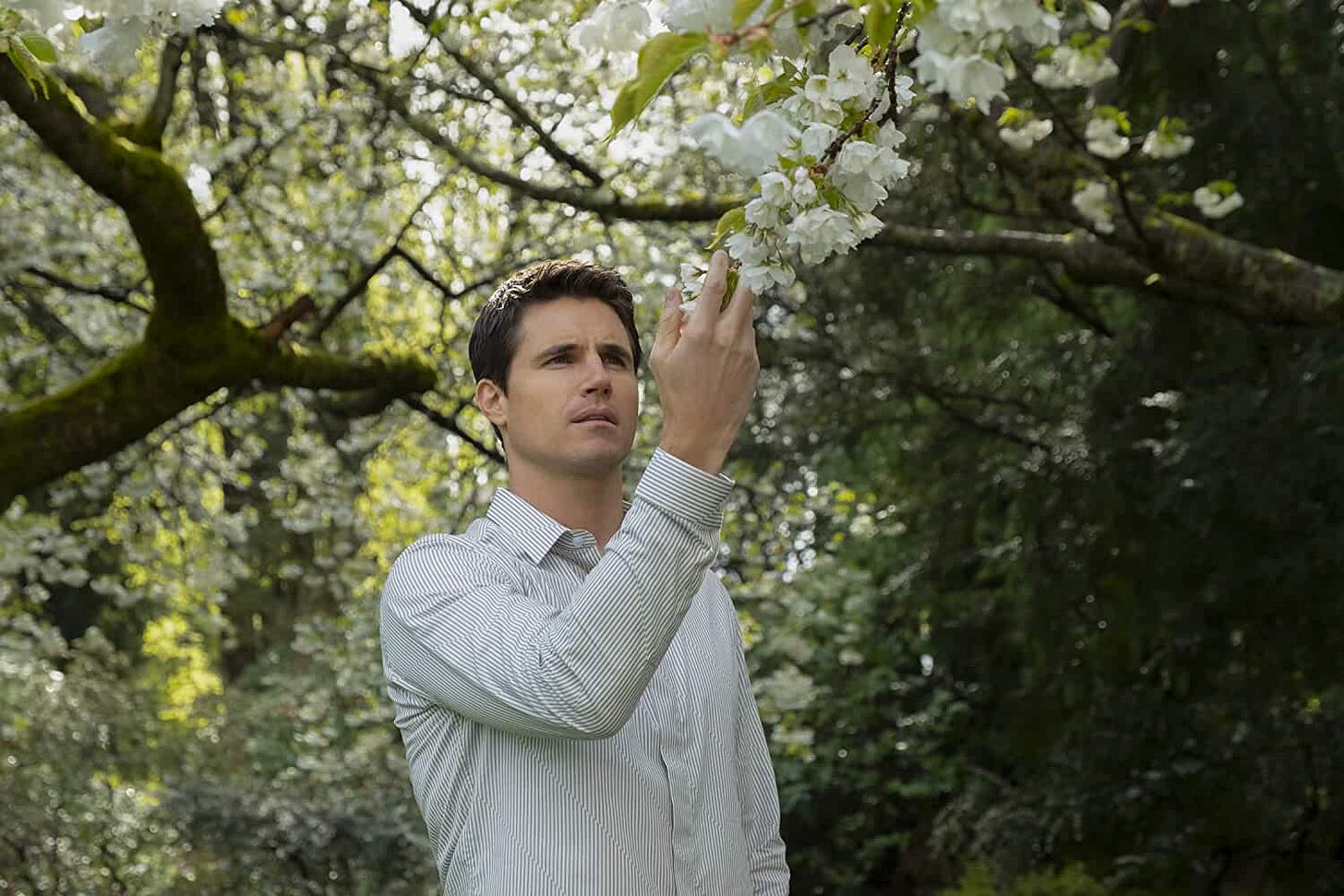 The world-building of "Upload" is exceptional. In the future, it doesn't matter if you were a good person or a bad person as big and powerful corporates have tapped afterlife with hi-tech business models. Such companies offer different levels of virtual heavens for people based on their budget and data plans.
The show creator, Greg Daniels uses the Internet's capitalistic tools like pop-up ads and weaves them to create his own fictional world. It's funny and laced with metaphors; Nathan gets bombarded with personal ads and in-built purchases, a wink to app-based monetization, or the ads that often frustrates our online experience.
"Upload" even shows the future of sex. In one episode, Ingrid uses a sensitive suit to virtually have sex from the living world with Nathan.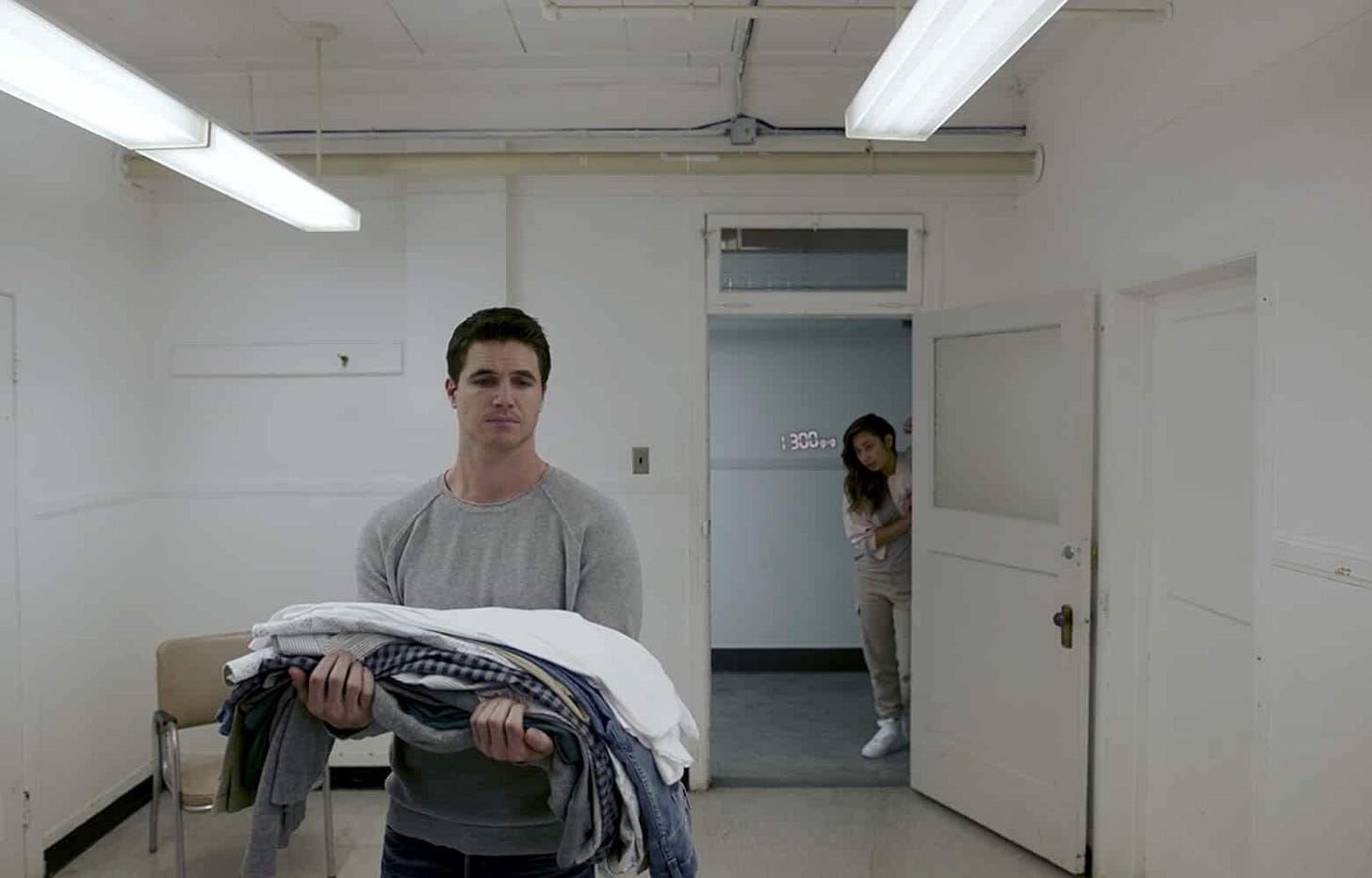 There is even a touch of the great economical divide; while the rich live in fancy apartments in this after-life, the poor, however, are thrown to a basement with limited options and just one month of data plan. Residents here get access to the most basic facility like sample books with only the first five pages or meals provided by fundraisers.
There are several moments that made me compare this series with "Good Place", a show that also explored the concept of the afterlife. While the "Good Place" talked about ethics and the art of being good, "Upload" on the other hand, centrally revolves around capitalism of the Internet.
The series works thanks to its quirky setting of a future based on things that we see in our daily lives from social media dependence to income inequality.
Show creator: Greg Daniels

Genre: Science-fiction, comedy, romance

Starring: Robbie Amell, Andy Allo, Allegra Edwards, Zainab Johnson and Kevin Bigley

OTT Platform: Amazon Prime Video

Runtime: 10 episodes (1 Season)
(Images owned by Amazon Studios)
---
Did you love my review? Do you wish to read more interesting pieces? Then why don't you subscribe? It will really make me happy!
---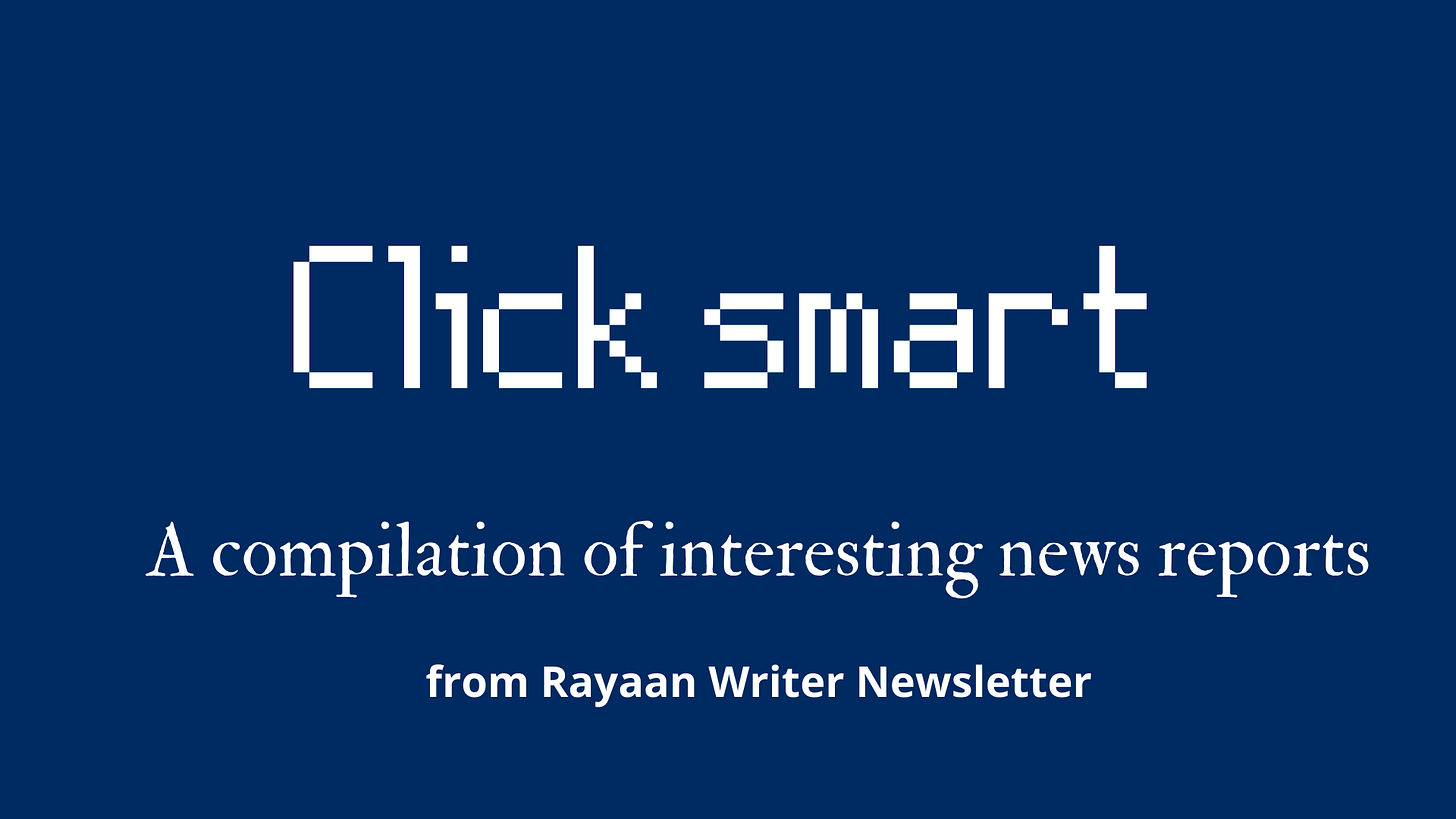 The horrific death of the elephant in Kerala and the murder of the black American man George Floyd made me realize two things;
First - some people love to be on the limelight on social media every time. So they end up sharing solidarity posts about the latest societal mishaps without bothering to check the facts or read or watch the full story.
Second - politicians and trolls love to twist the narrative of any grave incident into a vile religious angle.
It is essential to look at all angles of a story and analyze the gravity of the situation. Here are some interesting columns about these grave events I came across.
Tarsh Thekaekara, a Post Doctoral Fellow at the National Centre for Biological Sciences, in his article "Addressing the elephant in the room" for The Hindu opines that "While there is outrage over the death of an elephant, there are no protests against environmental destruction". He talks about the difficulties farmers face to fend off wild animals from their fields and what the government can do to prevent man-animal conflict.
Following the death of George Floyd, Bollywood celebrities got a chance to flaunt their accounts with cute posts to support the Black Lives Matter. It was inspiring, yes. However, it was a bit awkward to read posts by actors who endorse fairness creams.
Noted journalist Rana Ayyub in her column titled "Outrage over an elephant and celebrities embracing Black Lives Matter expose India's deep hypocrisy" for The Washington Post writes how on-screen heroes and reputed industrialists were mute when our government passed the discriminatory Citizenship Amendment Bill.

Likewise, Vaishnav Roy, a senior editor at The Hindu in her column, "None so blind..." wrote, "... average Indians get shocked by blatant racism in American policing, but wear a Gandhariesque blindfold when it comes to casteism and communalism in police departments closer home.

---
Bam! This marks the end of today's newsletter.
See you soon! Stay home, stay safe, wash your hands, and spread love.
---
To share this post as a web page, click the button below:
If you loved this post and wish to read more, then do subscribe!
I'd be happy to hear what you think about this post.