Mandir is here. Here's how it all began
A compilation of reports on the controversial religious dispute in Ayodhya.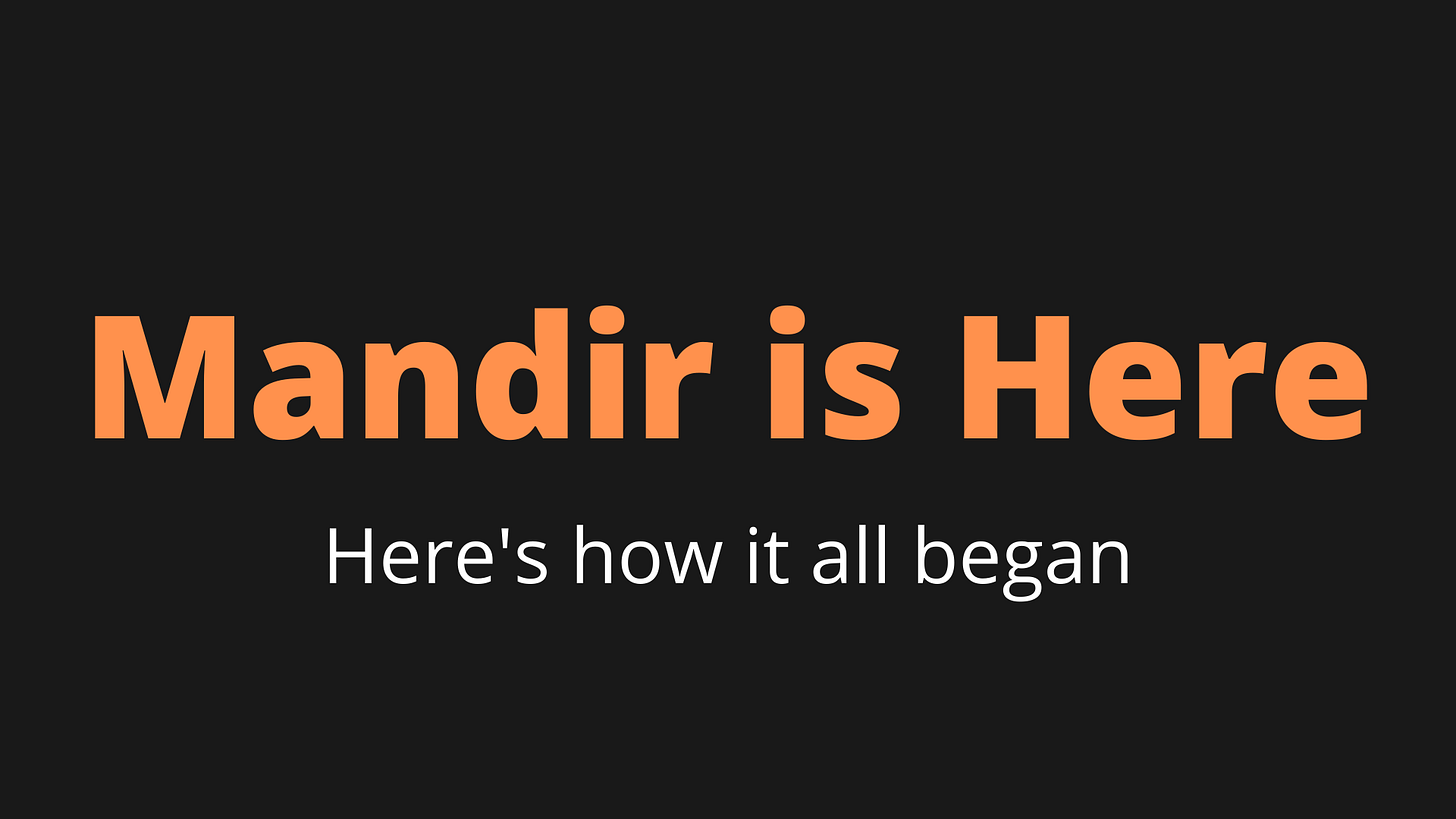 Welcome back to Rayaan Writer Newsletter!
In this edition of "Click Smart", I compile reports on the controversial religious dispute in Ayodhya.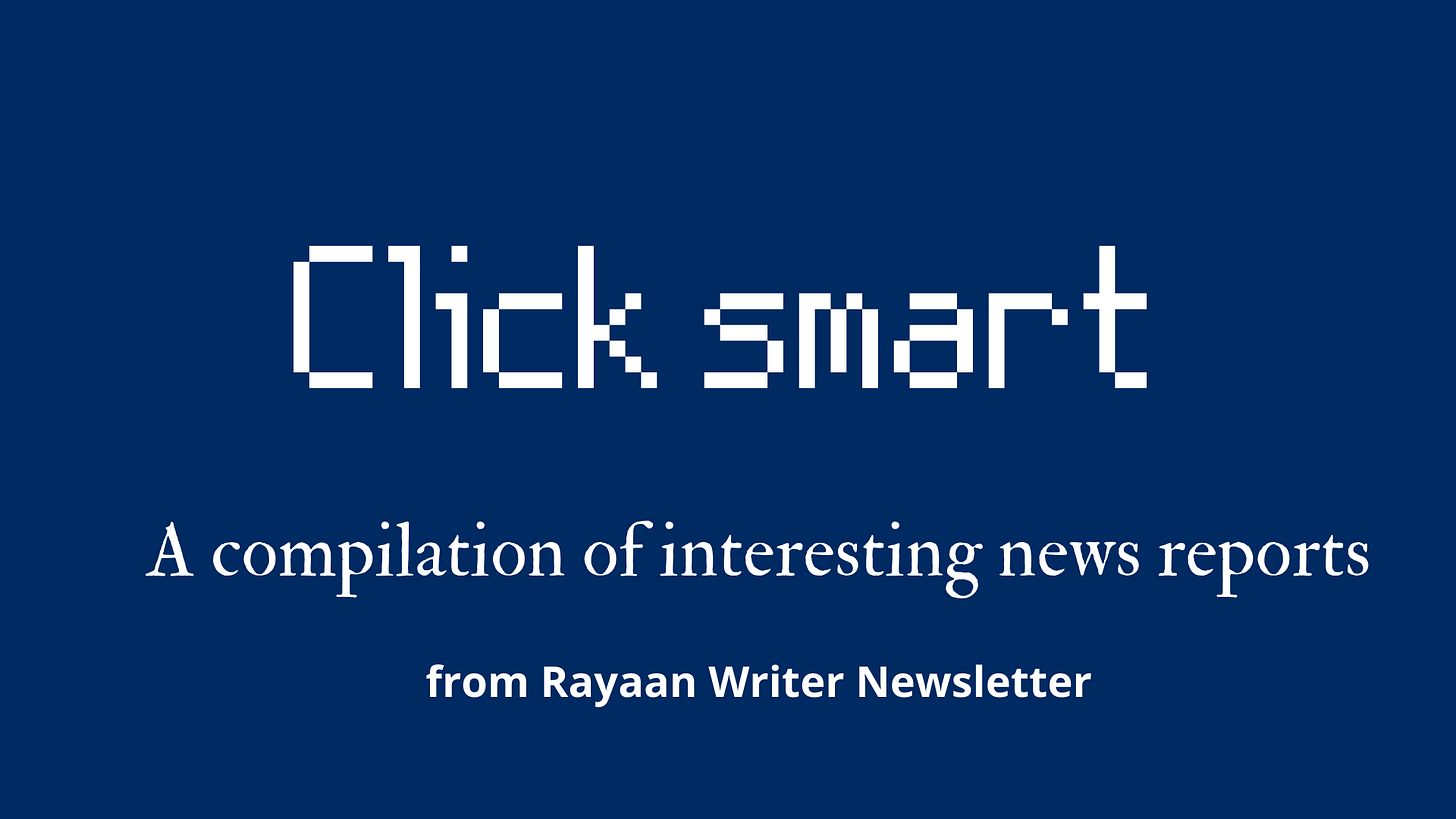 ---
August 5 was a day of delight for people supporting the Hindutva ideology; Prime Minister Narendra Modi took part in the foundation stone-laying ceremony to mark the construction of Ram temple in Ayodhya. The ceremony perhaps brings closure to a bloody dispute that has claimed the lives of over 2,000 people.
The Supreme Court last year had given the verdict in favor of the Hindu party, allowing them to build a temple for Lord Ram, while the Muslims were allotted a five-acre alternate plot to build a mosque.
While the ceremony was a grand affair, it is, however, impossible to ignore the dark history of the land. Here's a look at how major newspapers reported the demolition by Kar Sevaks of the Vishva Hindu Parishad and the Bharatiya Janata Party.
---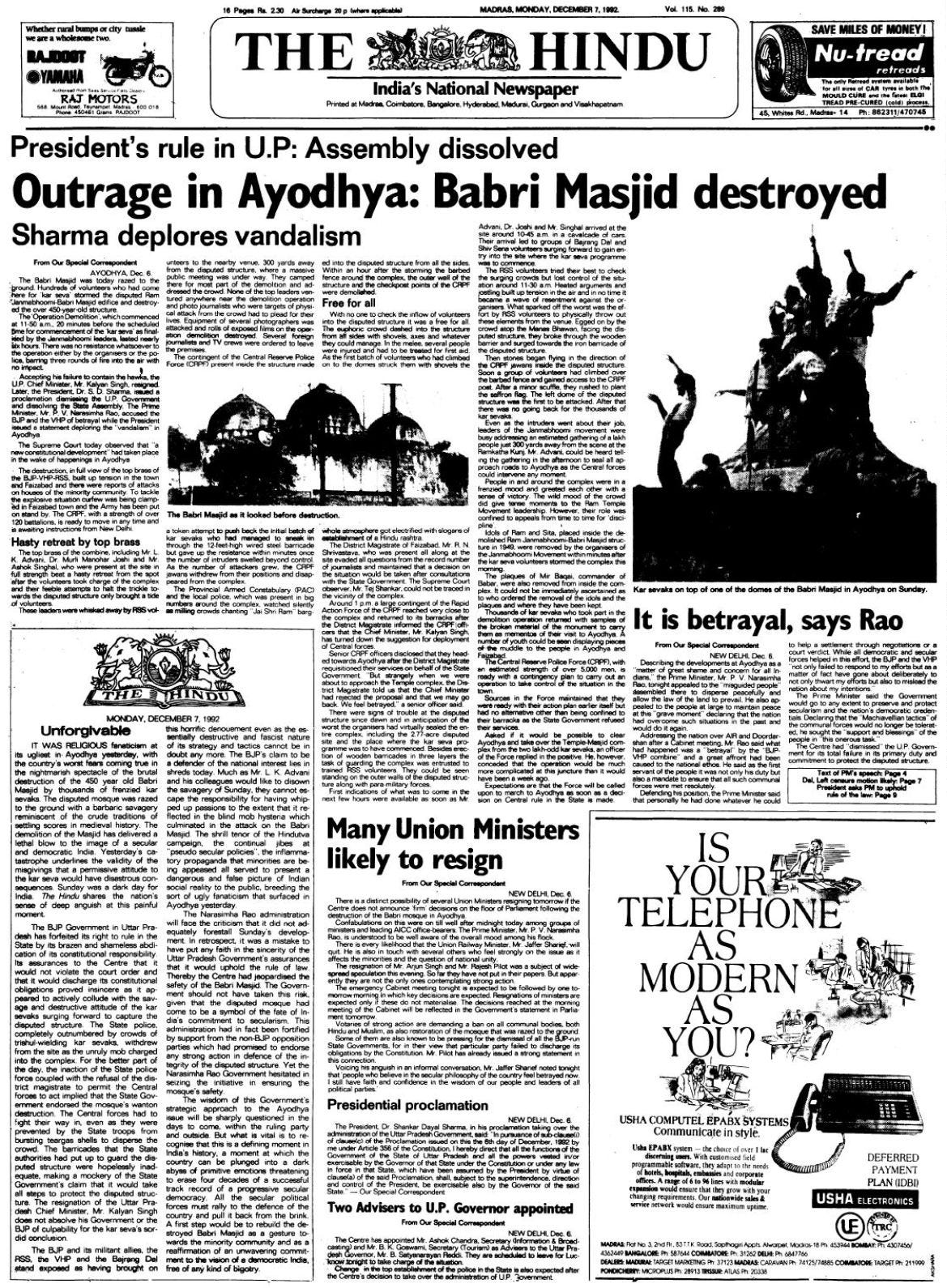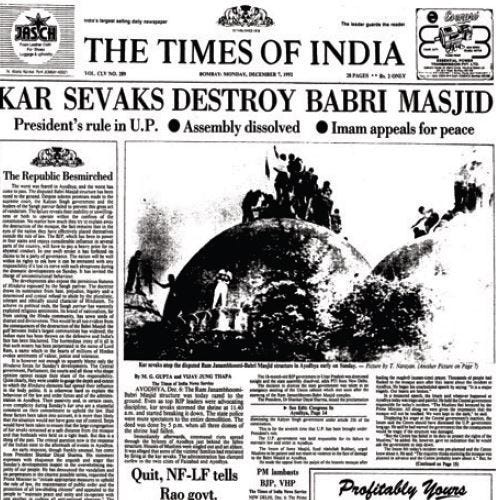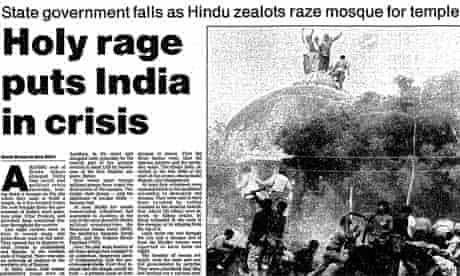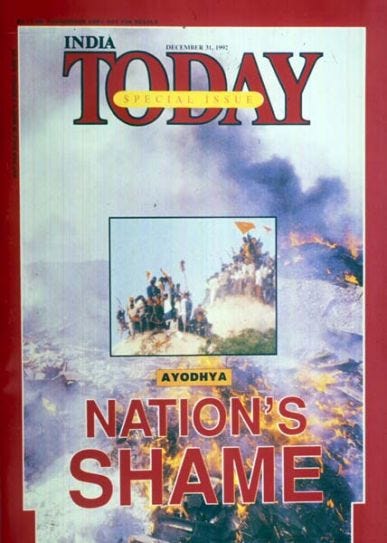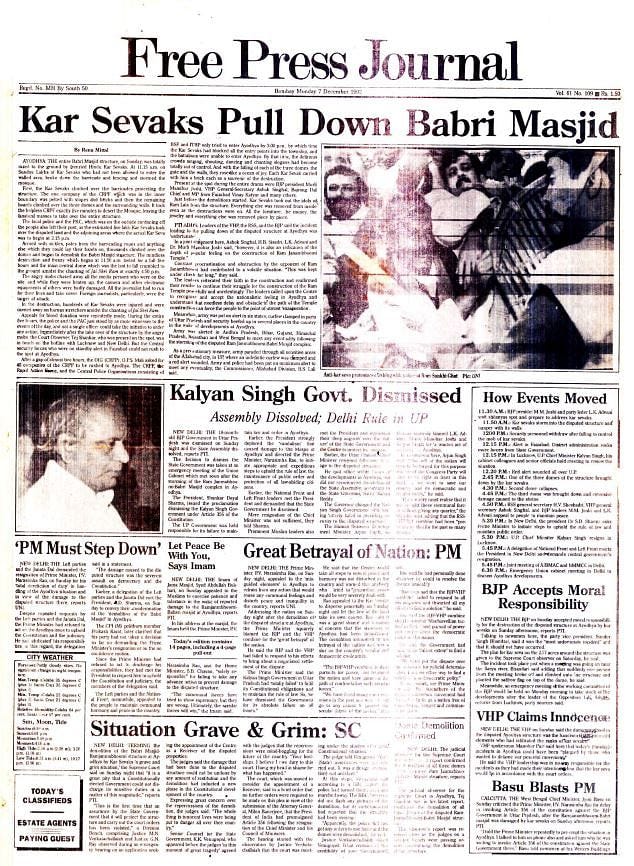 ---
How Media Reported the Ceremony
Read these articles by Newslaundry on how media covered the ground-breaking ceremony in Ayodhya:
Flashback
Editorials and ground-reports following the Babri Masjid Demolition
"The maniacal look in the eyes of the kar sevaks as they triumphantly held aloft Babar's bricks or smashed cameras, attacked journalists and taunted the bovine policemen. The provocative exhortations over the loudspeakers that rose even above the roar of the crowds. The forest of gleaming trishuls raised high in militant victory. And, the twin plumes that snaked to the skies: the dust from the demolished structure, and smoke from nearby Muslim houses torched in the orgasmic fever. Religion was their opium and it returned Ayodhya to the medieval ages." - report in India Today.
Photos of the Mob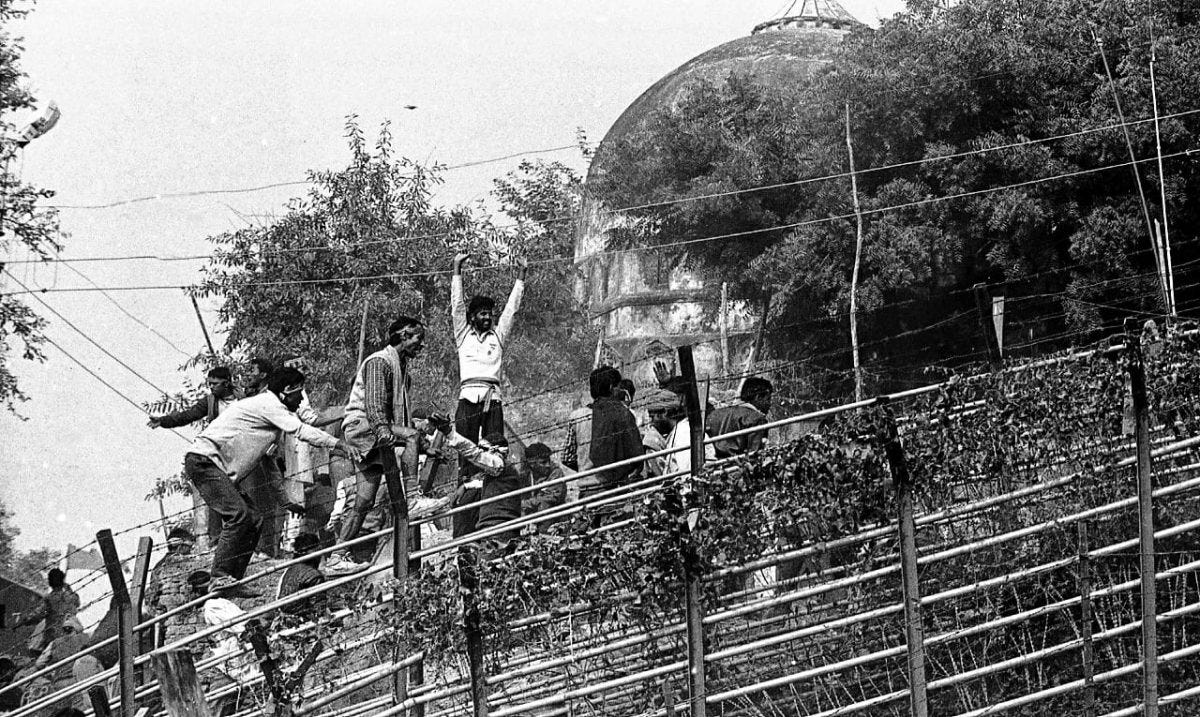 (Kar Sevaks demolishing the Babri Masjid | Photo: Praveen Jain | The Print)
---
Before you leave…
At a time when the pandemic continues to infect thousands daily, Turkey's President Recep Tayyip Erdoğan was, however, quick to change the status-quo of Hagia Sophia.
I recently wrote an article, "Hagia Sophia and the Deafening Silence" for The Opinioc, a publication in The Medium, explaining why such move "might result in dangerous consequences as a divisive act on faith naturally tears apart the uniting fabric of secularism and paves way for normal citizens to become mob or the unpaid foot soldiers of a bigot-induced leader."
---
Bam! This marks the end of today's newsletter.
See you soon! Stay home, stay safe, wash your hands, and spread love.😊❤️
---
To share this post as a web page, click the button below:
If you loved this newsletter and wish to read more, then do subscribe!
I'd be happy to hear what you think about this post.